Cullman County Schools will operate remotely on Friday 1/14/22. The decision to hold classes remotely is due primarily to the number of teachers and staff who are sick. After-school events will be allowed to continue because this dismissal is due to not having enough teachers and staff to operate during the school day. Teachers and staff who are not sick will still report to work tomorrow.

Cullman County Schools will have a remote learning day Friday 1/7 due to the weather. Teachers will provide students with either a digital or paper assignment to be completed. Everyone stay safe.

After reviewing the latest National Weather Service update, Cullman County Schools will continue with the 2-hour delay today, Thursday 1/6. Campuses will be open and buses will run 2 hours behind their normal schedule.

Cullman County Schools will operate on a two-hour delay on Thursday, January 6, 2022. Buses will run two hours late. Employees, please report two hours later than your normally scheduled time.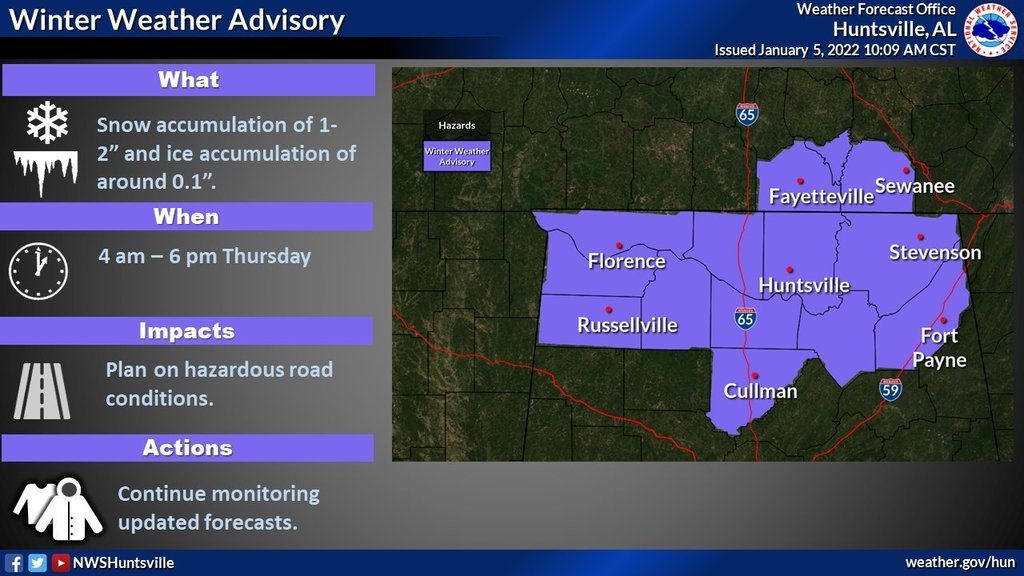 Engineering students donated items to Stuff the Stocking Service Project. These items will be donated to: The Village for the homeless & The Caring Center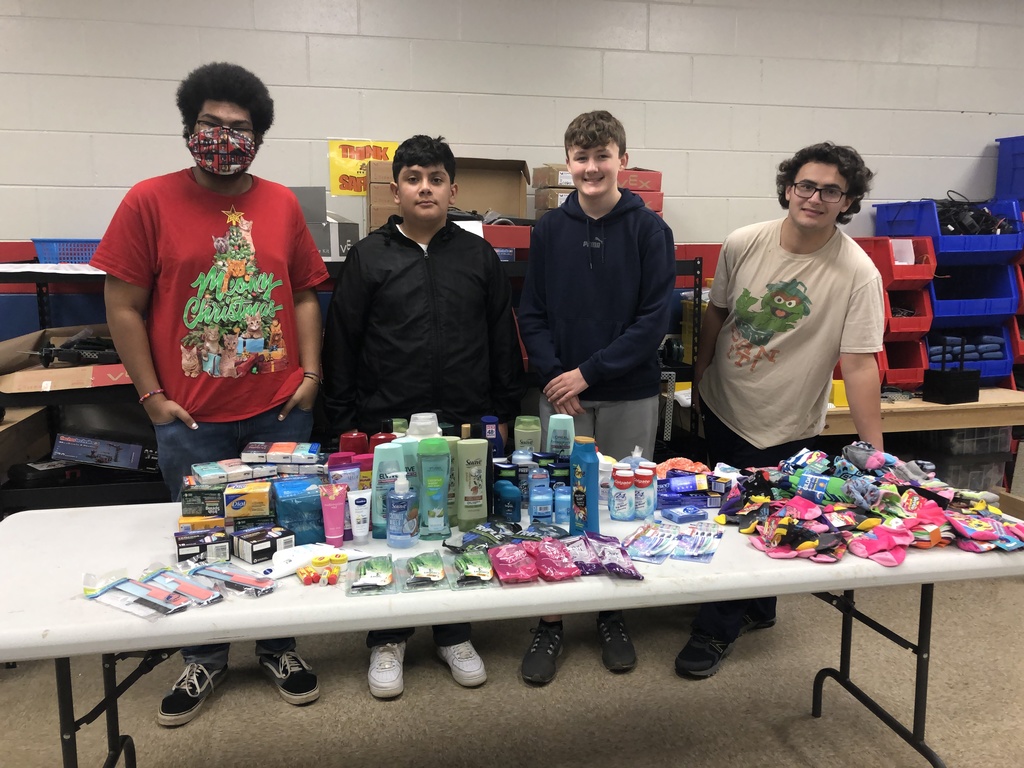 Congratulations to Ana Andres, Vinemont High School Business Education student, for being selected as the Career Tech Student for the month of October. Special thanks to Cullman Savings Bank for sponsoring this award! Pictured: CSB Executive VP: T'aira Ugarkovich & Ana Andres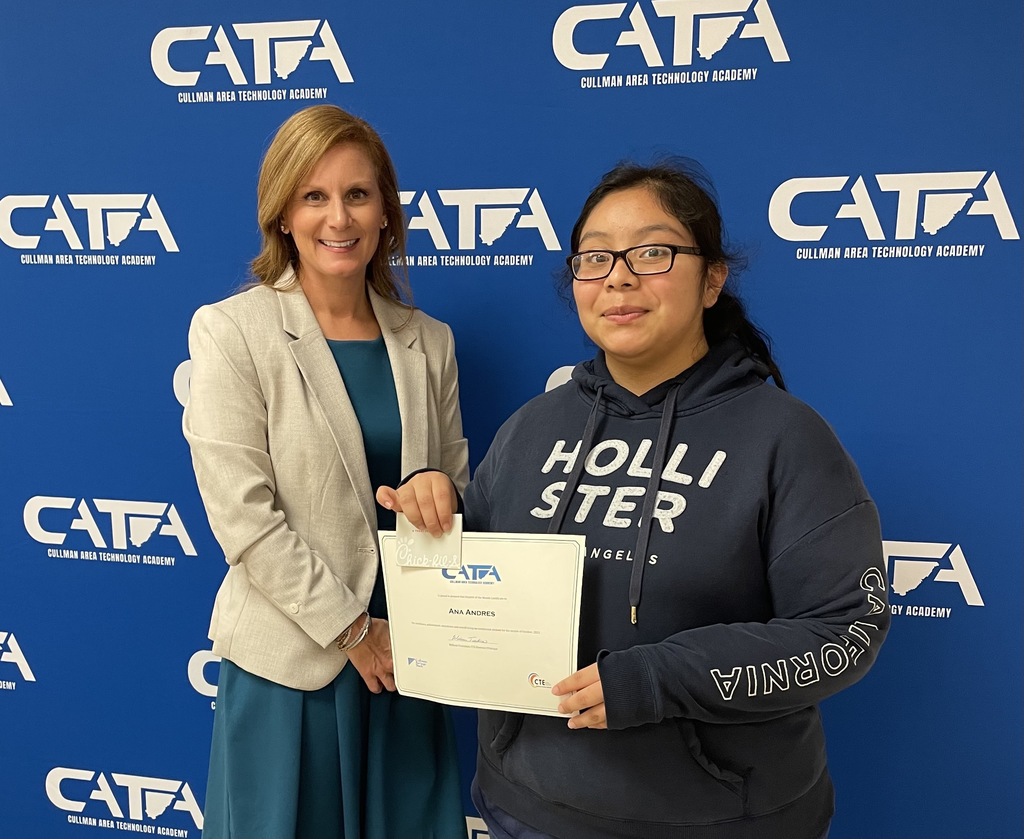 Congratulations to Damienne Johnson for becoming certified in Microsoft Office. He is a 9th grader from Vinemont High School. Way To Go!!!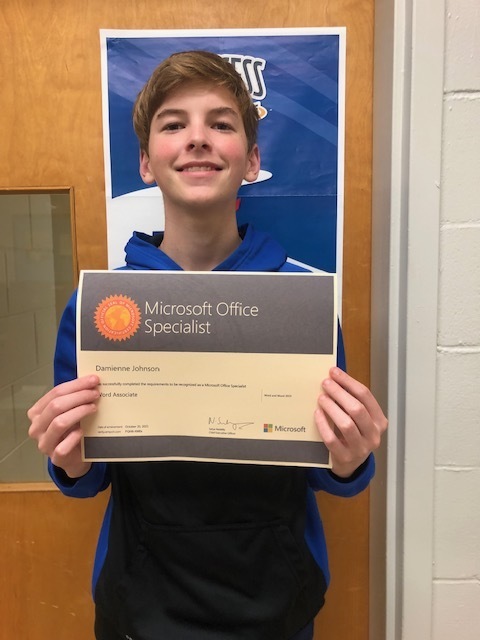 Cullman County Schools will delay opening by 2 hours today due to flooding, Thursday 10/7/21. 12-month employees report at regular time.

Cullman County Schools will delay opening by 2 hours today due to flooding, Thursday 10/7/21. 12-month employees report at regular time.

ENGINE DONATION: Thanks so much to Mercedes Benz U.S. International for giving four engines to CATA! Our auto service technology program students will get some hands-on experience with engines that are used everyday in Alabama-built SUVs. @MercedesBenzUSA #MBUSI @AlabamaAchieves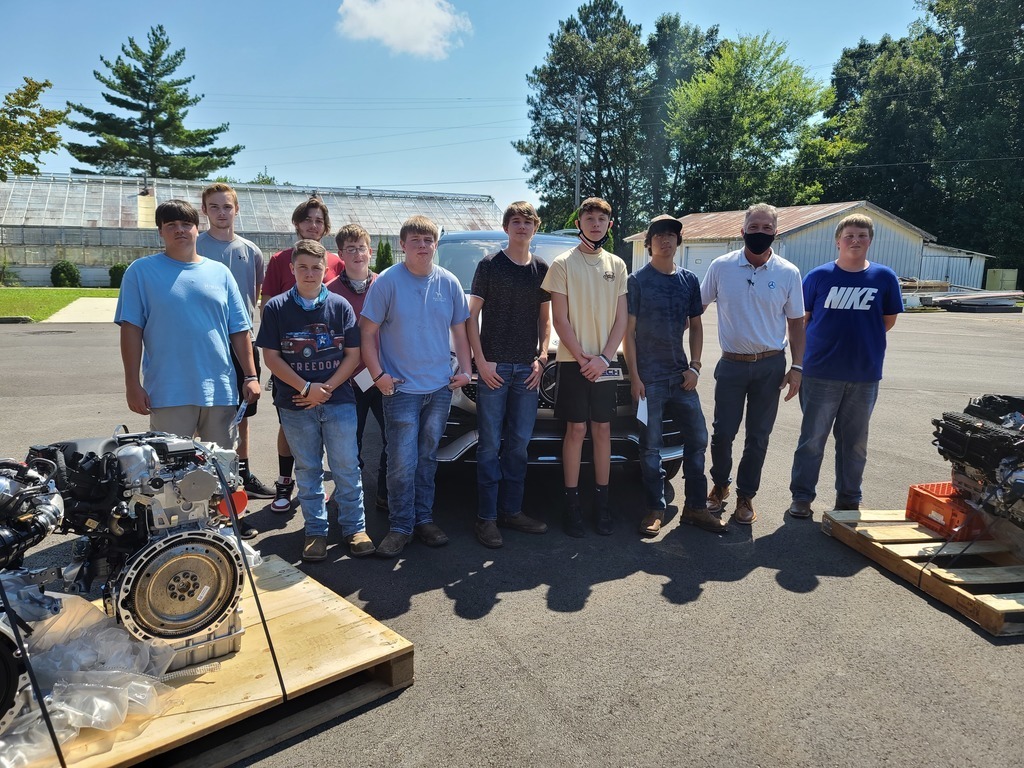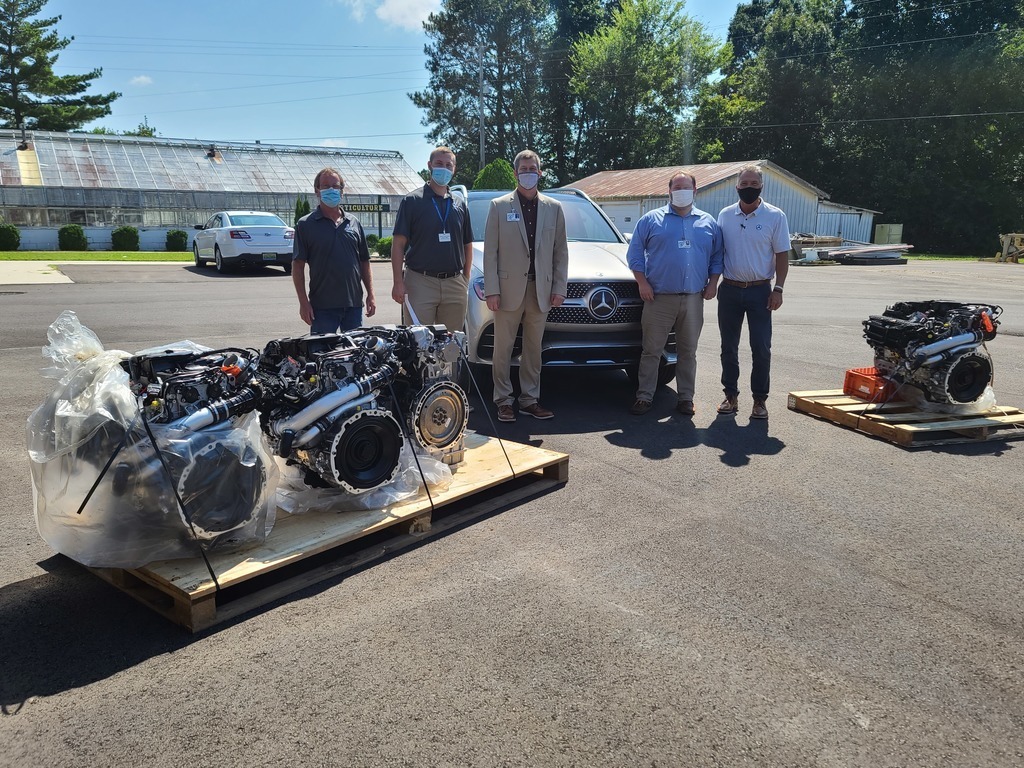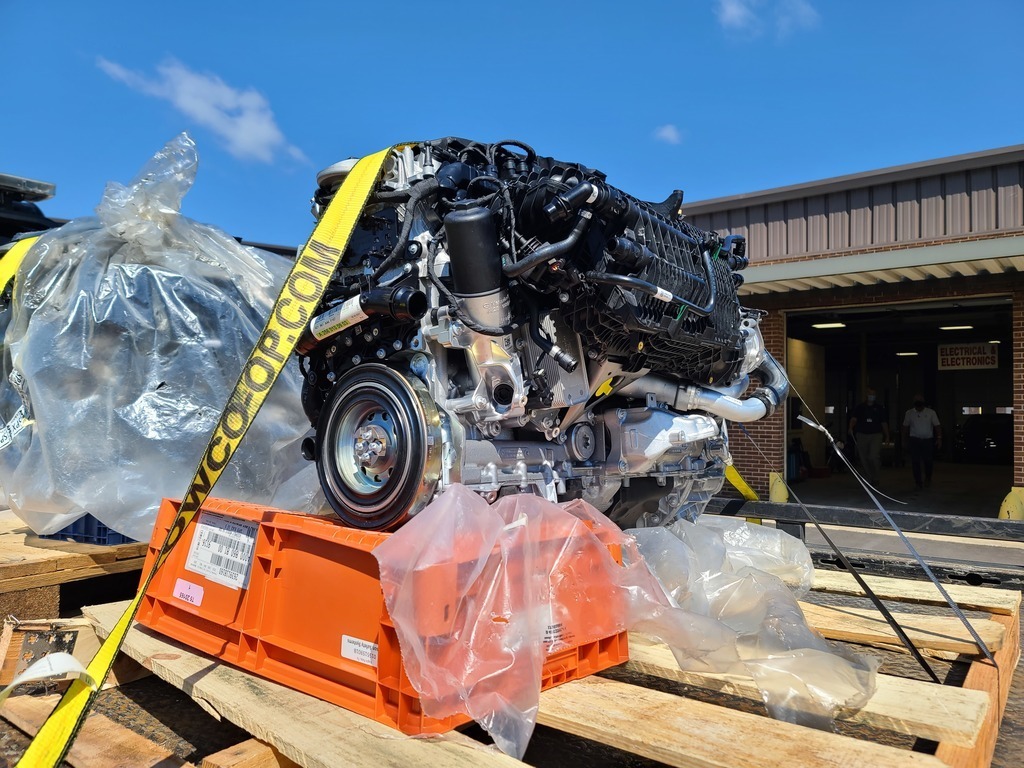 Cullman County School campuses will be closed Tuesday 8/31/21 due to the threat of severe weather. Students and staff will work remotely.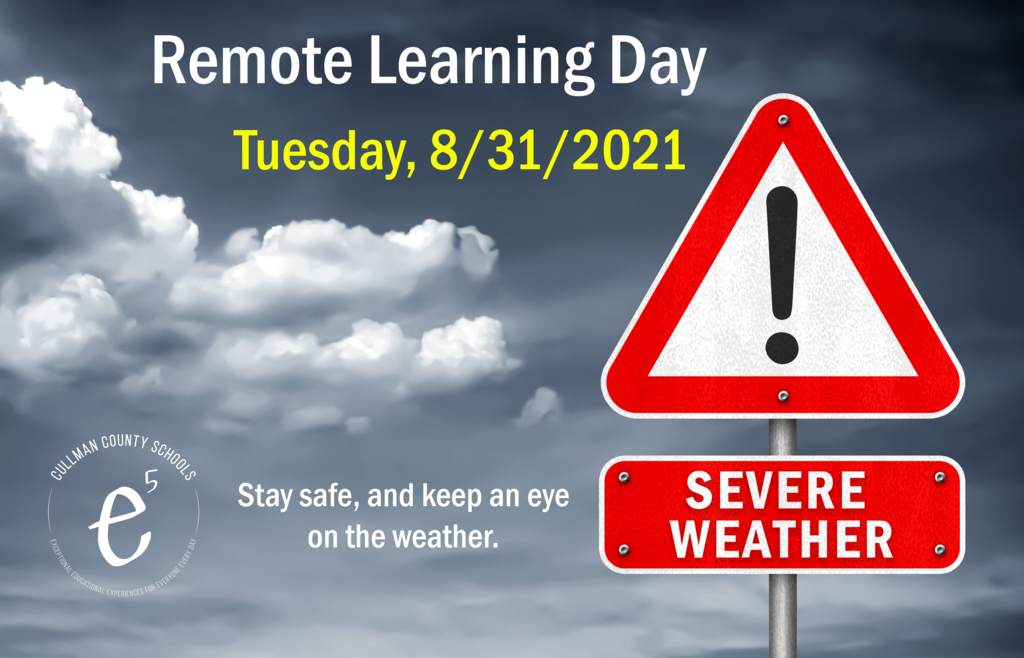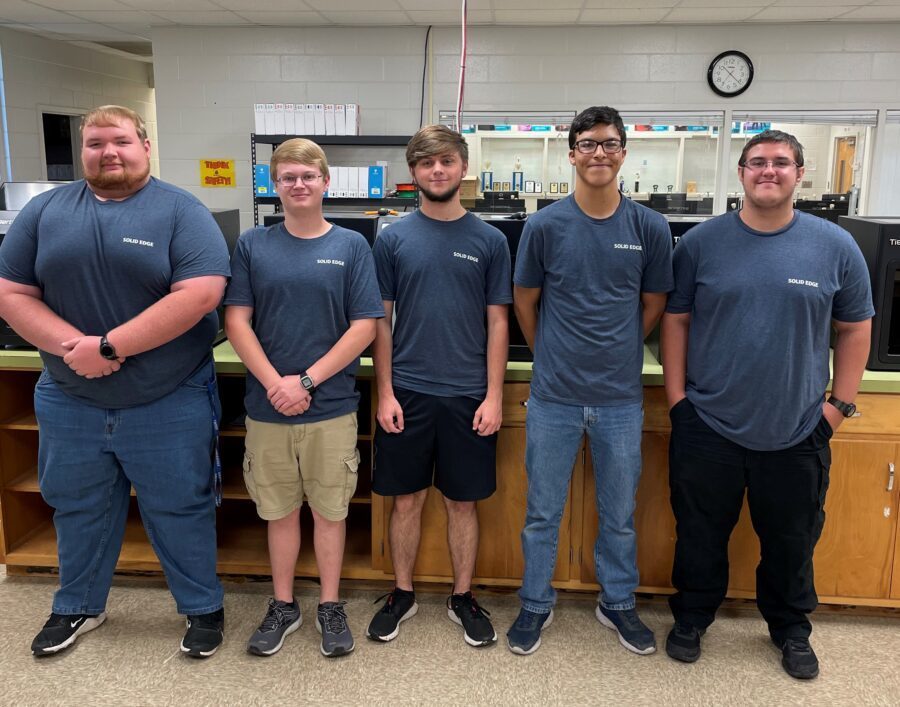 We are proud to be in Region 1 and leading the way in the State of Alabama in Economic Impact for 2021 Work-Based Learning.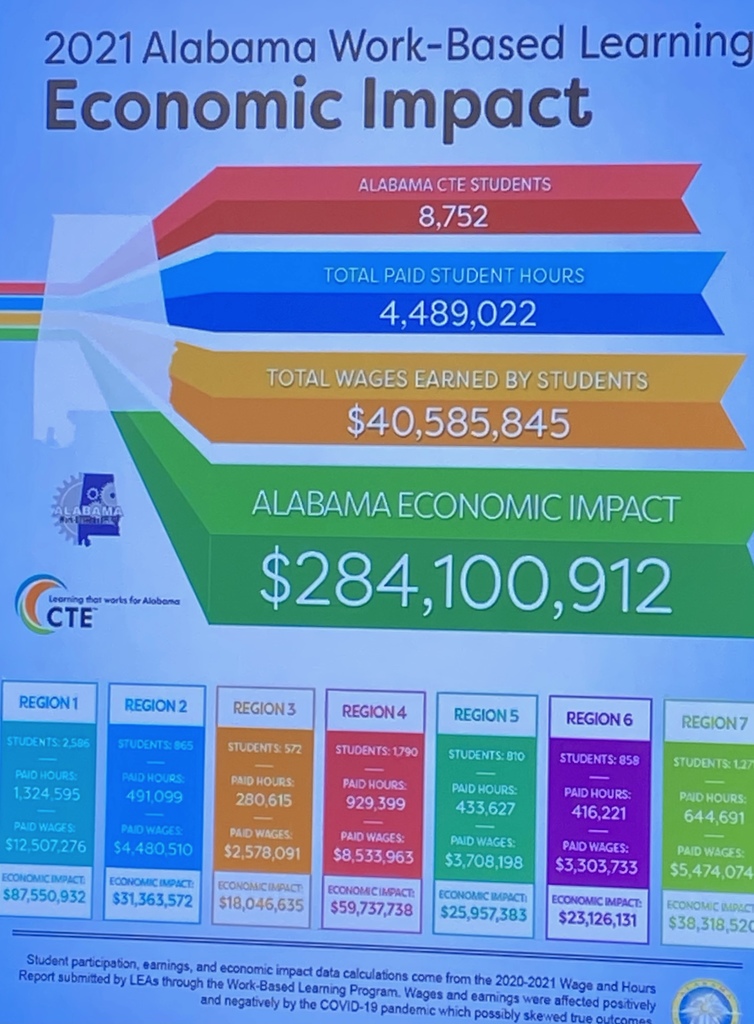 We are giving a big shoutout to Mr. Troutman! He was awarded the ALACTE Administrator of the year award for 2021. We are proud to have him as our Principal and CTE Director here at CATA. Congratulations on this well deserved award!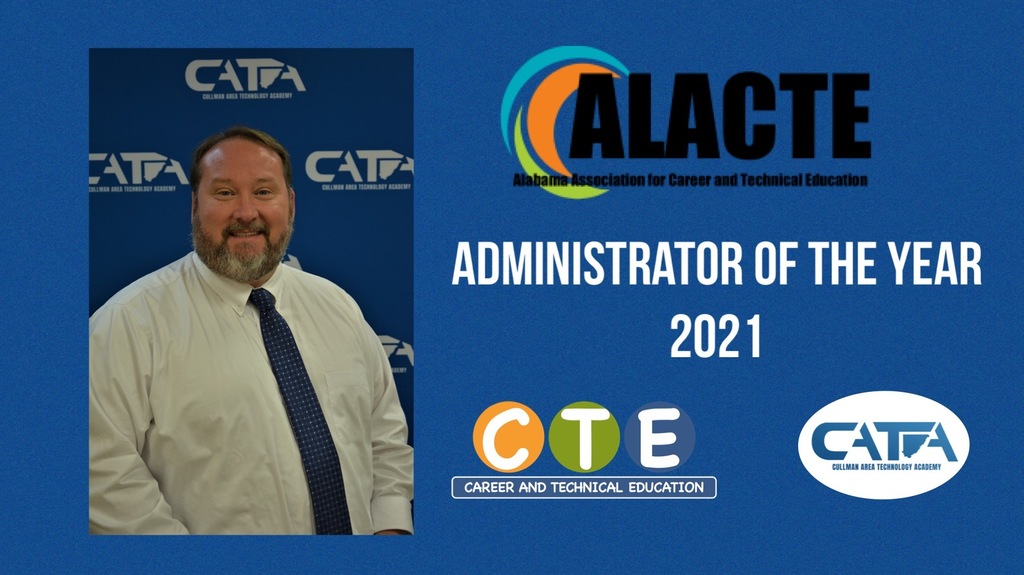 2021-2022 Health Science Program Supply List For Returning & New Students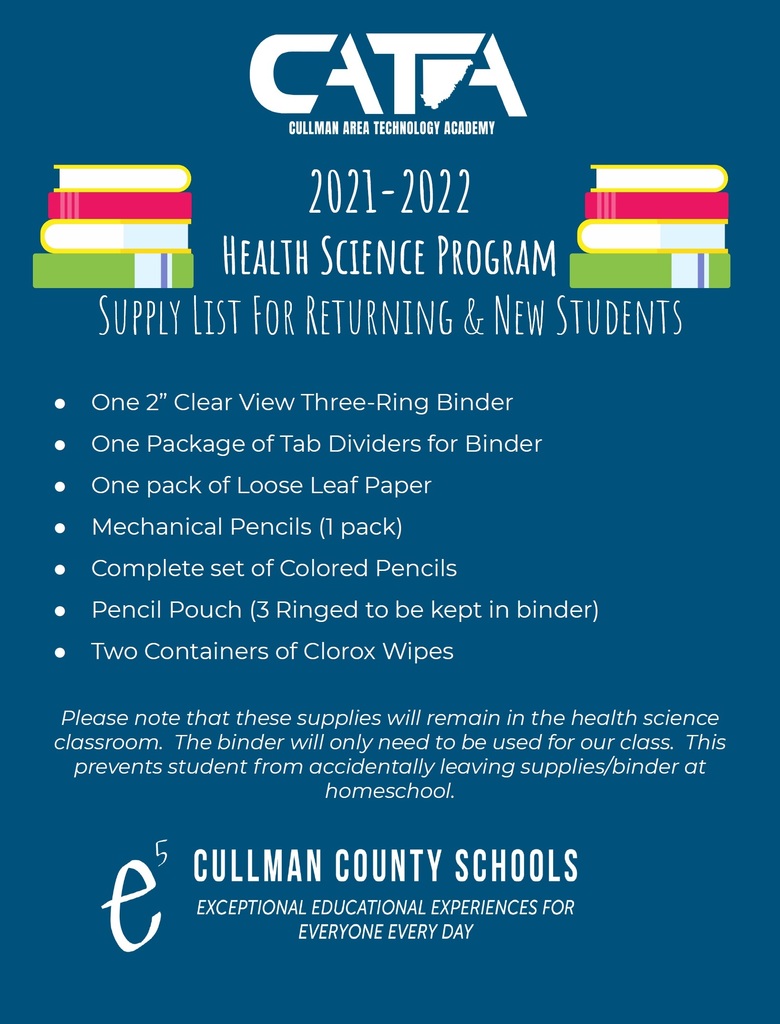 Our very own CATA student, Dakota McDaniel is the 2021 Recipient of the #KeepCraftAlive Scholarship sponsored by SkillsUSA and Fine Homebuilding! Congratulations Dakota!!

Gym floors, summer reading, and a stack of school buses! View the latest Cullman County Schools newsletter here:
https://bit.ly/3xzQOqc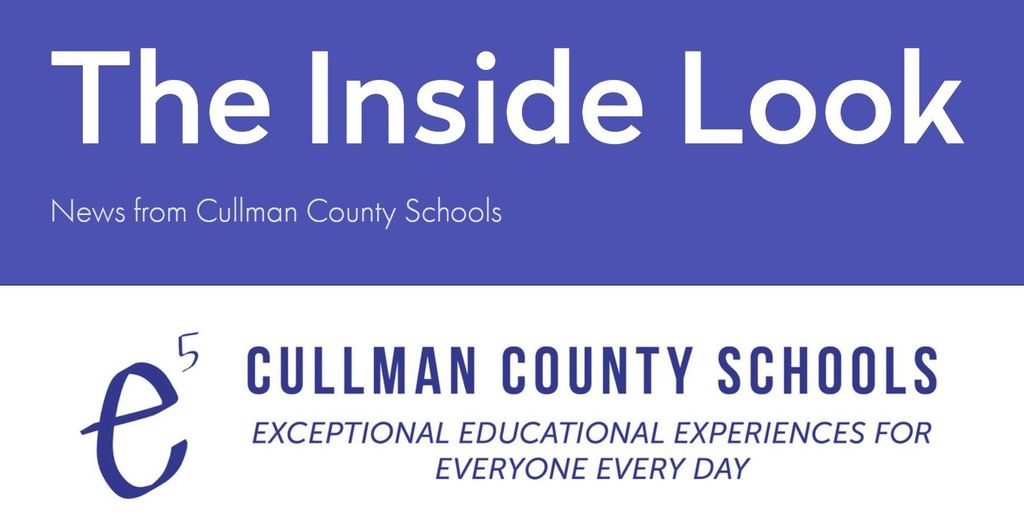 We would like to take a moment and congratulate Micheal Huckabee from Fairview High School. He was awarded a $5200.00 scholarship to Wallace State Community College. This scholarship is in memory of Mr. Ray Brauer our Mechatronics teacher who passed away this year from Covid. Micheal is a deserving student from the Mechatronics department and has been a leader for the class since Mr. Brauer's passing. We would like to thank the following businesses for sponsoring this honorable award: Merchants Bank of Alabama Cullman Power Board Industrial Development Board of the City of Cullman Cullman Savings Bank My-Way Transportation Freedom Insurance Agency CCBOE Premier Bank of the South J. Drake Salon CATA Publix Charities Cullman Electric Brauer Family

Tonight's the night we celebrate our CATA Seniors!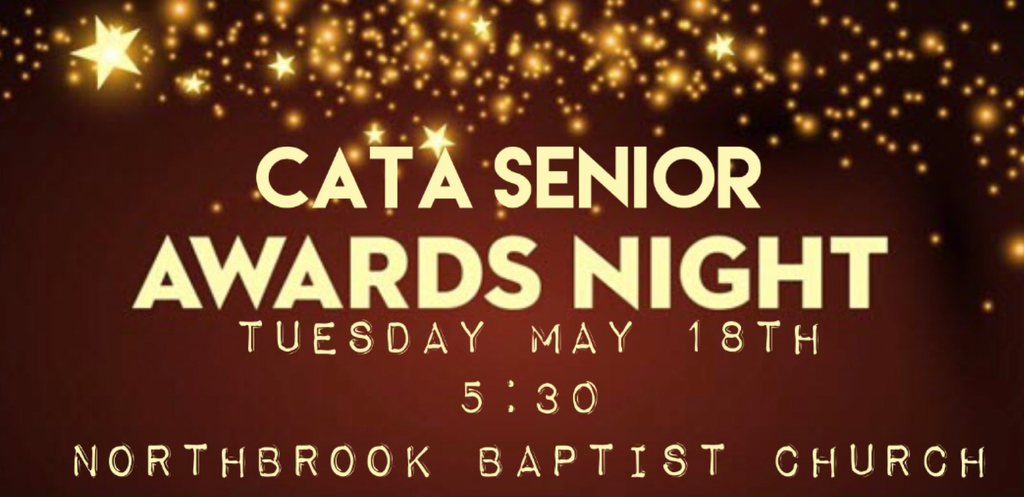 Congratulations & Best Wishes to our newest Military Signees from our JROTC! Thank you for receiving the call to serve our Country!