Utility Line Worker class learning how to properly and safely use chain pole saw for clearing power lines. #CTEMonth #WeCreate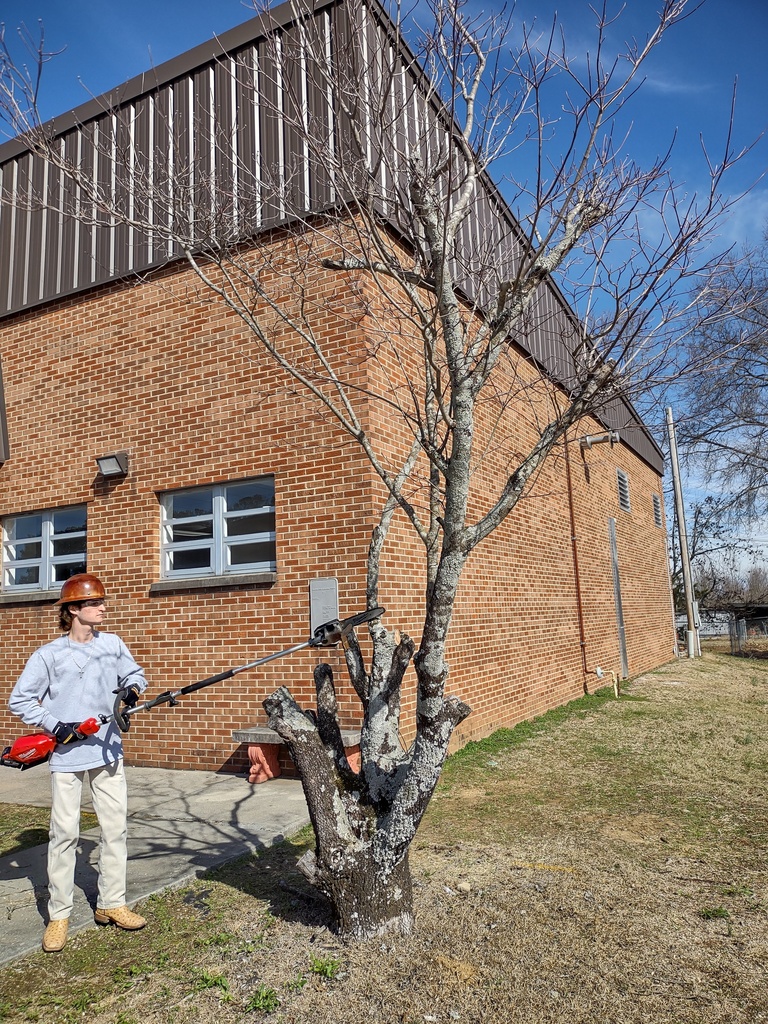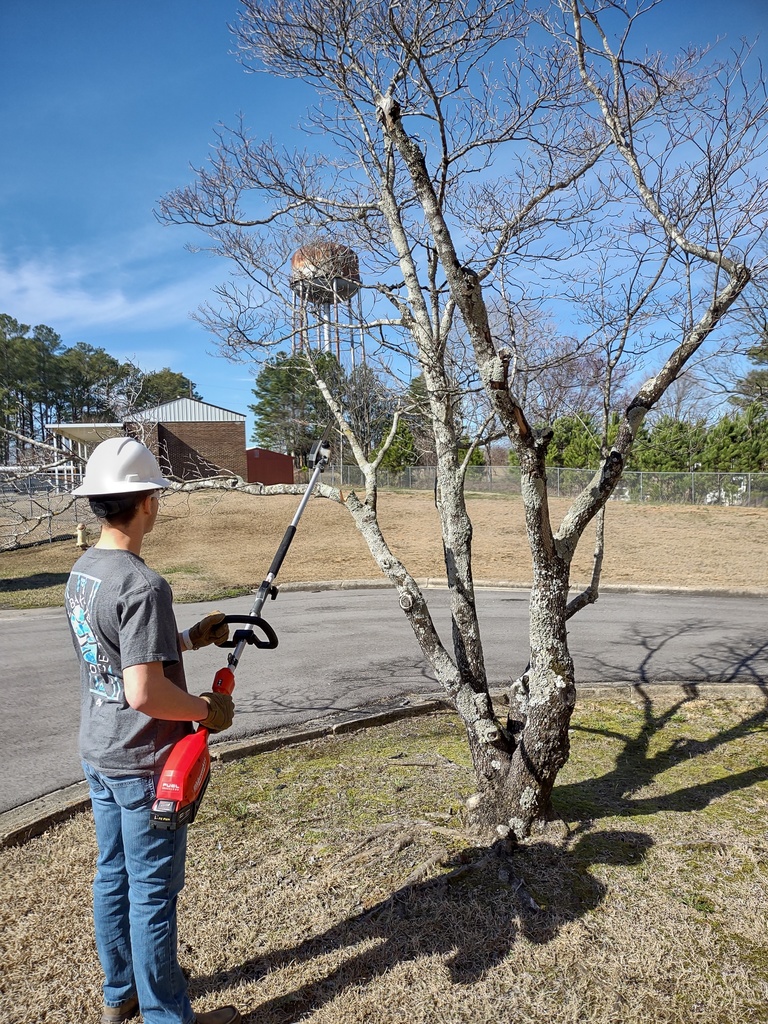 Congratulations to Precision Machining 2nd block students for winning our Hashtag Competition for CTE month. Their hashtag #WeCreate was selected out of several entries from our CATA students. Pictured are Zayne Jones (Vinemont), Dakota Samples (Vinemont, Destiny Hancock (Hanceville), Blake Hammond (West Point), Jonathan Haynes (Holly Pond), & Bradley Thornton (Hanceville). #CTEmonth #WeCreate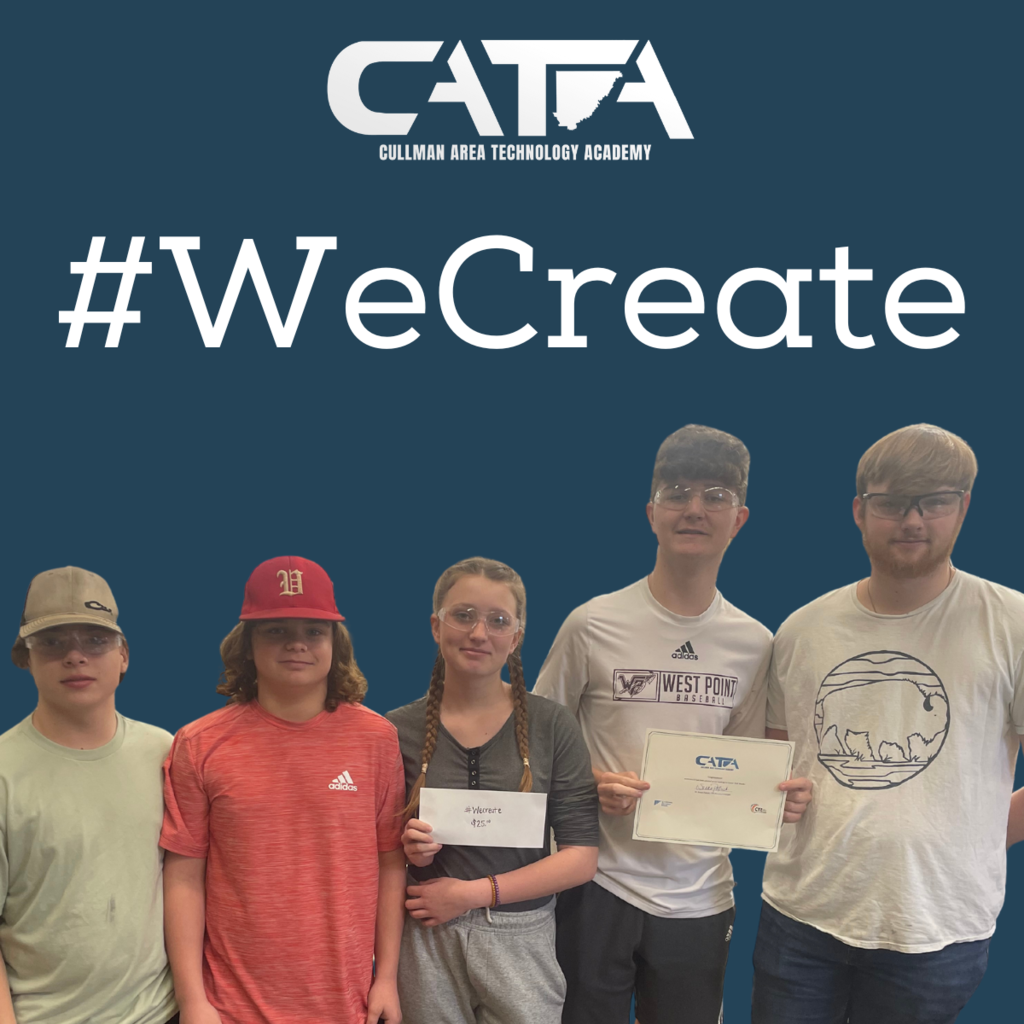 Our Cosmetology students kicked off CTE month with a field trip to Wallace State. They were able to tour the Cosmetology department along with receiving services by their students. Thank you Wallace State for your partnership and support to raise awareness of the role CTE has in preparing students for college and career success.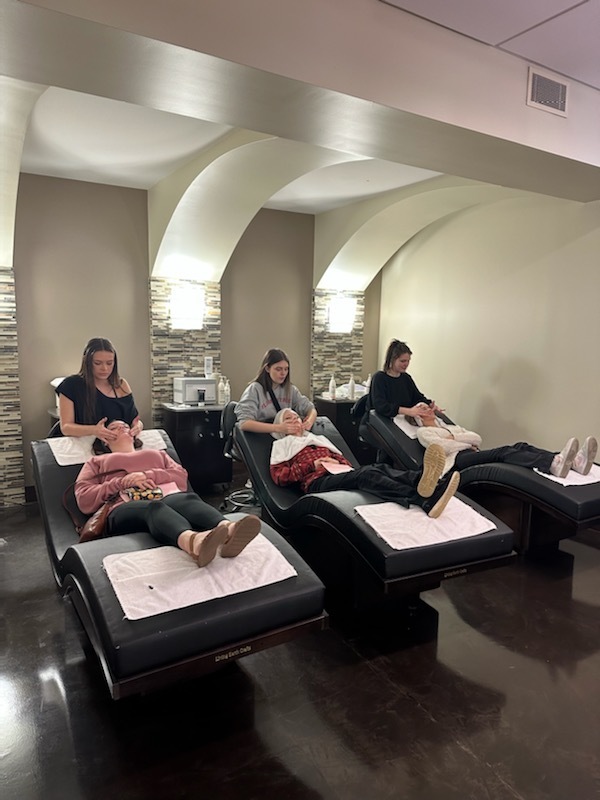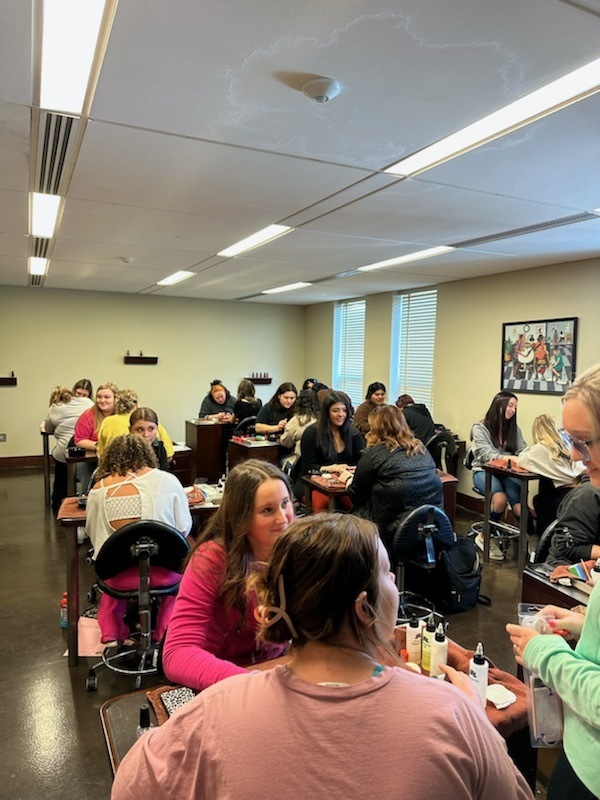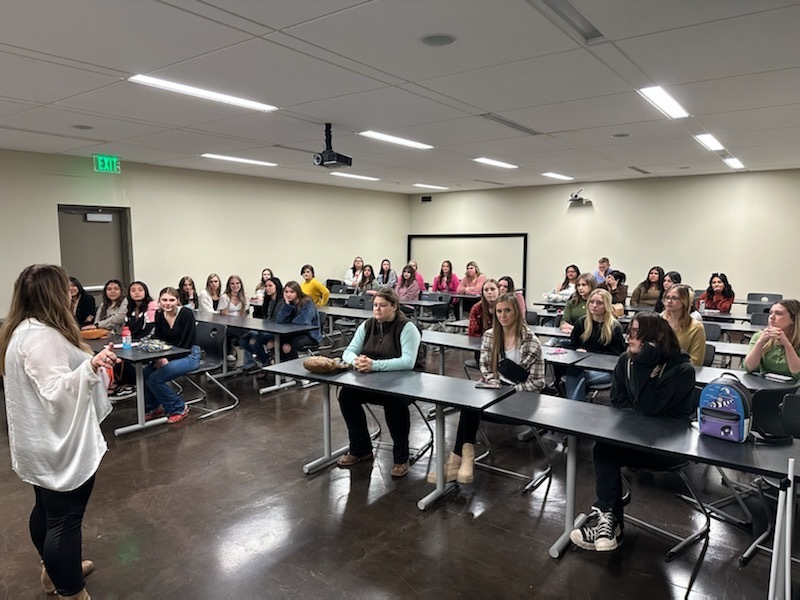 Industrial Maintenance students hard at work! #ctemonth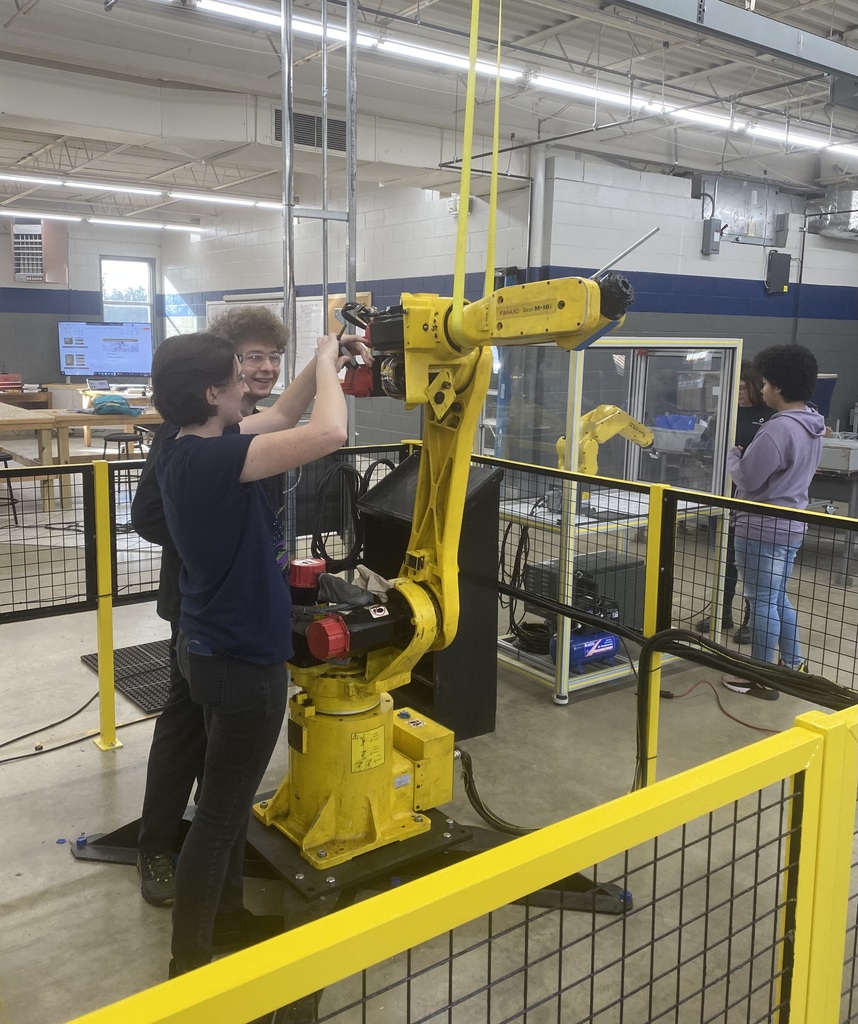 It's CTE month!!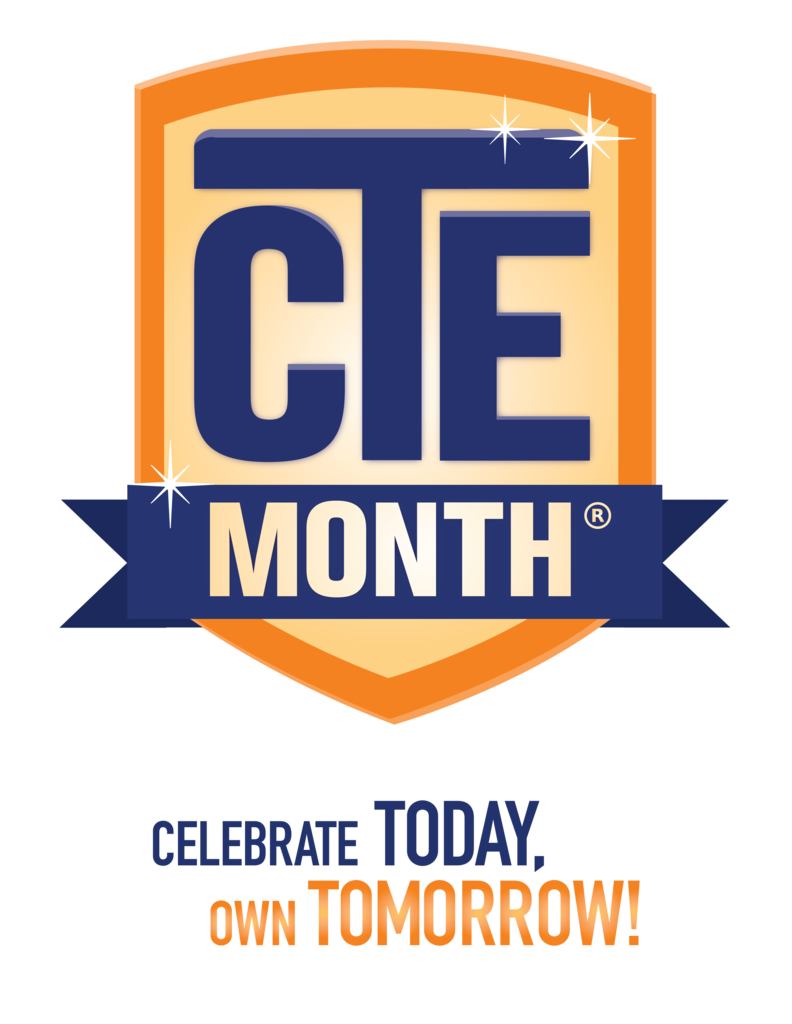 SkillsUSA Construction Club did a canned food drive at CATA and was able to deliver to Cullman Caring For Kids over the holidays. From the left is Jossie Fortenberry, President; Connor Hogan, Secretary; and Nick Lee, Parliamentarian.

Congratulations to Nathan Coggins, a Junior from West Point H.S., who recently earned his OSHA 10 Safety Certification in the Carpentry Program. Nathan was also on the SkillsUSA State Championship team that competed nationally in Atlanta last year.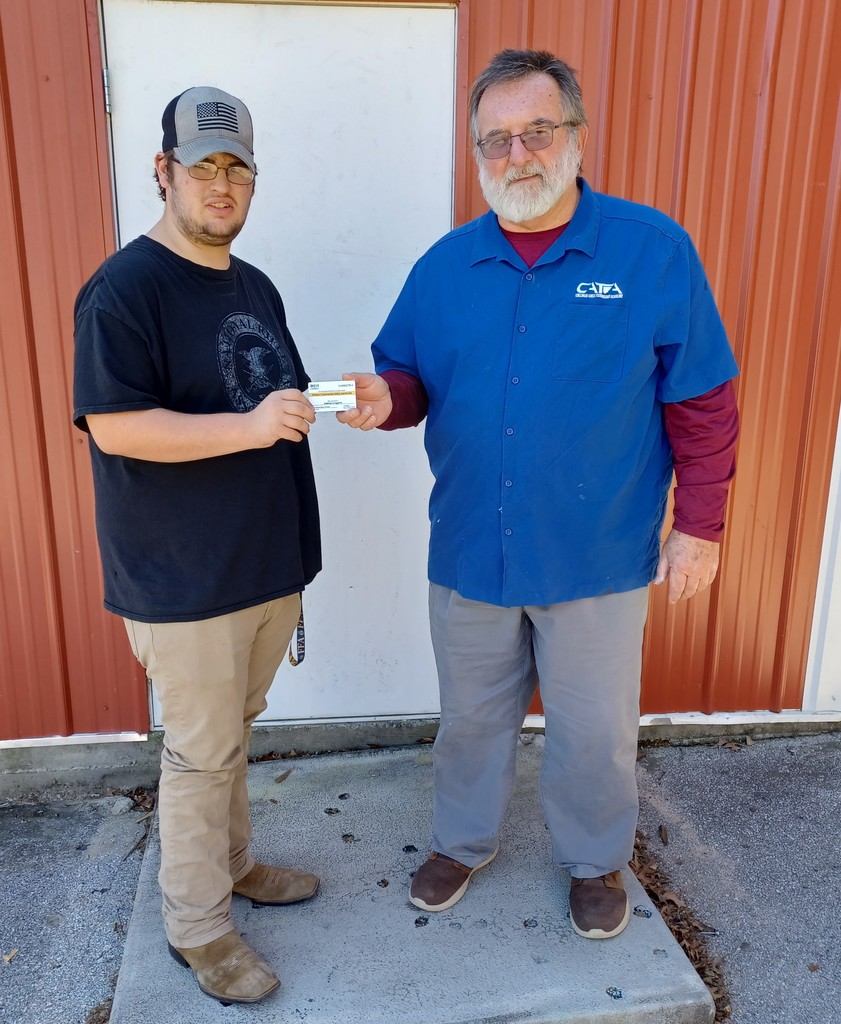 CATA Lineman Department students are getting hands on experience.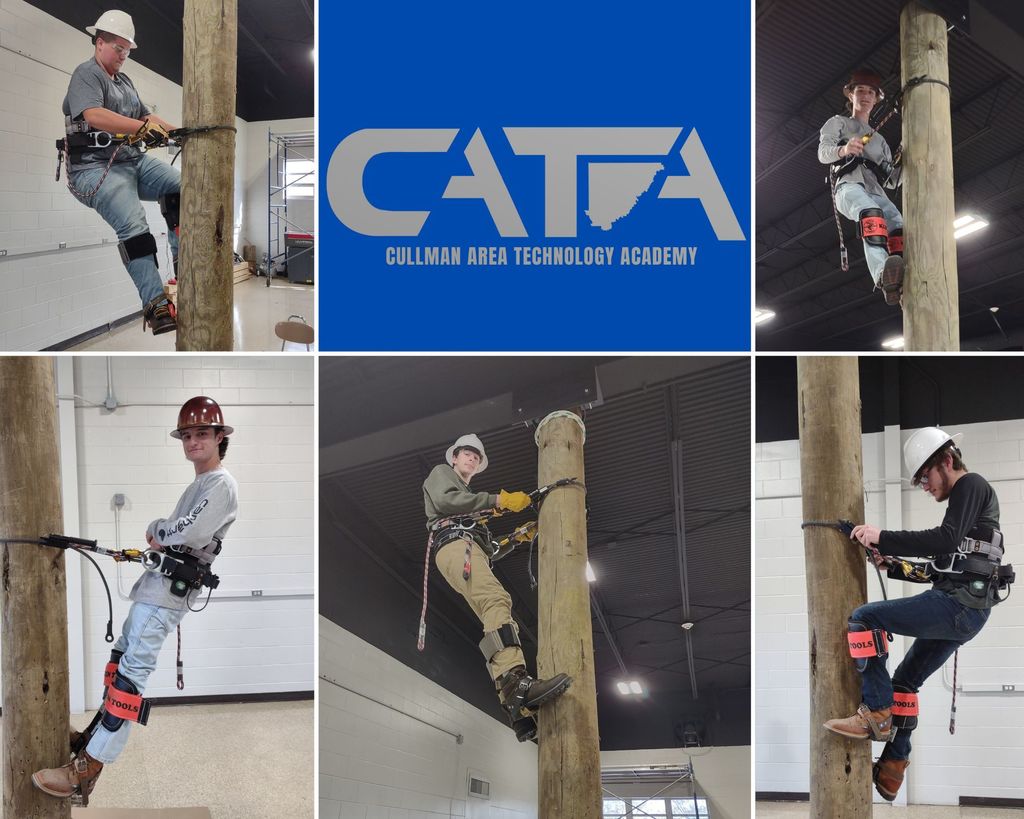 CATA Carpentry students built a playhouse for the Cullman County Home Builder's Association. The Home Builder's Association auctions the playhouse and uses the proceeds for scholarships.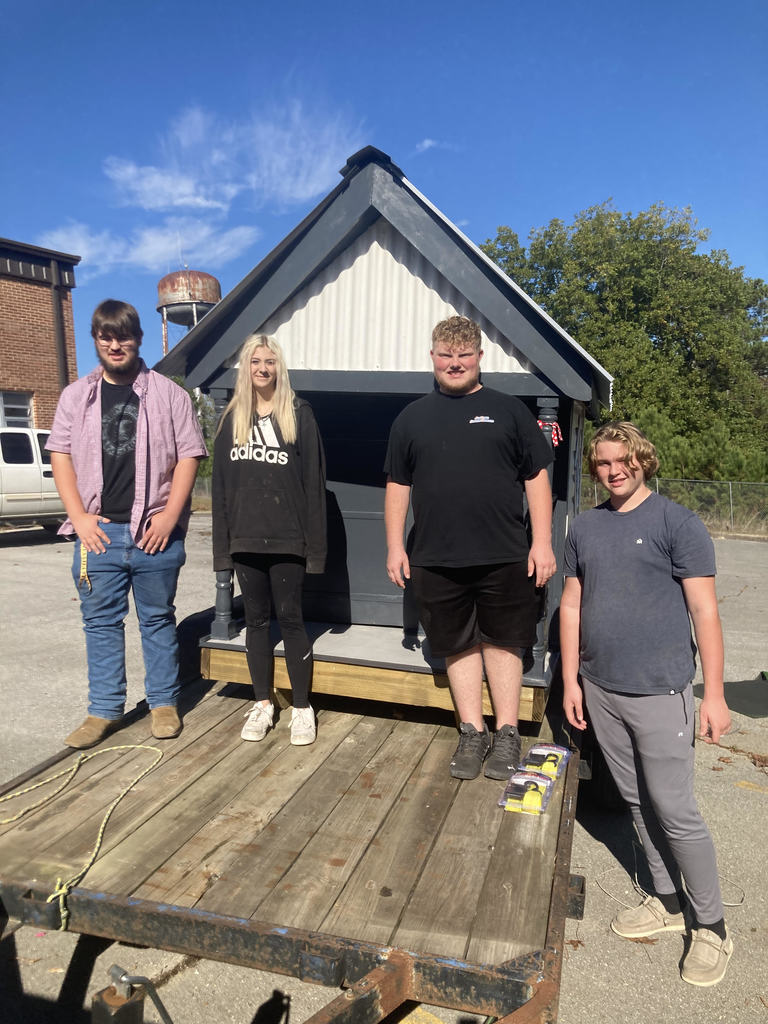 Congratulations to our October Students of the Month. Avielle Shadrick from our Industrial Maintenance Program & Leah Echols from our Engineering Program. Avielle is a Senior at Cullman High School and Leah is a Senior at West Point High School. Special thanks to Cullman Savings Bank for sponsoring this program.

On Friday CATA students held a SkillsUSA Membership/Halloween Club Day celebration. This helped recruit students to join SkillsUSA and for students to meet students from other departments at our school.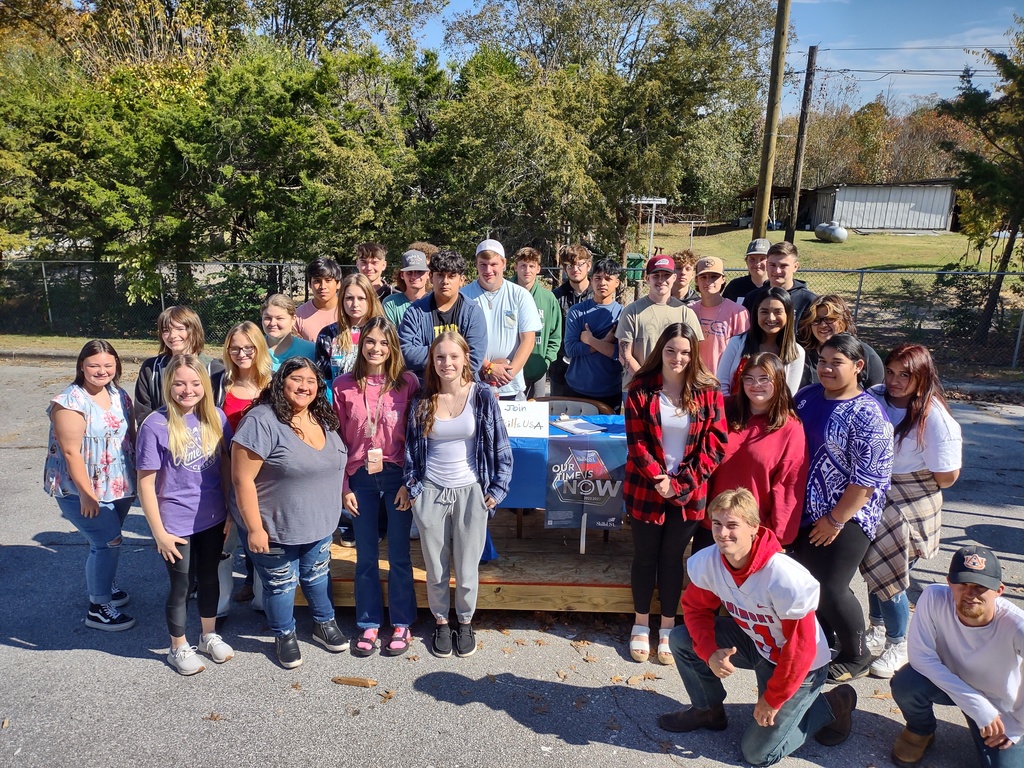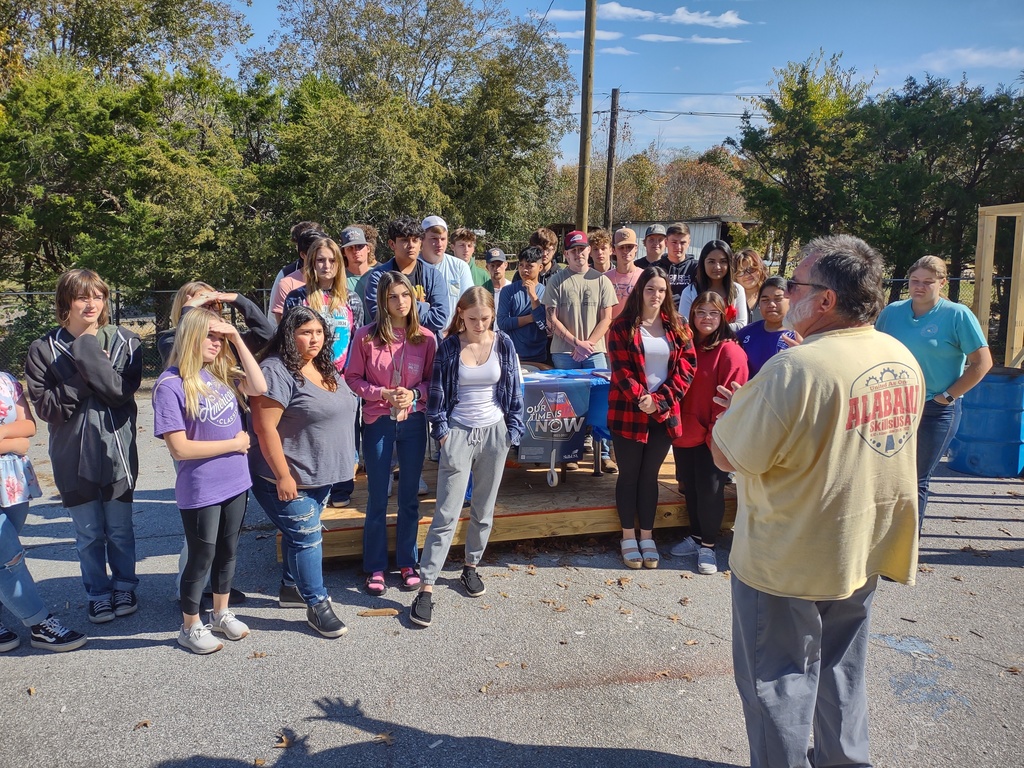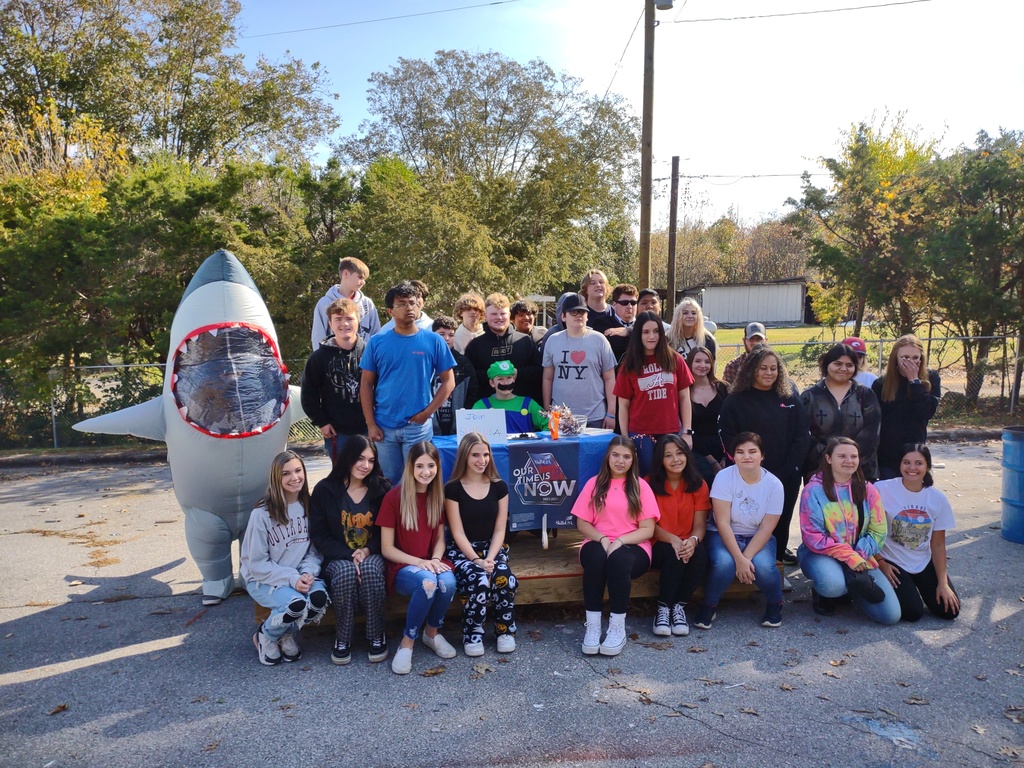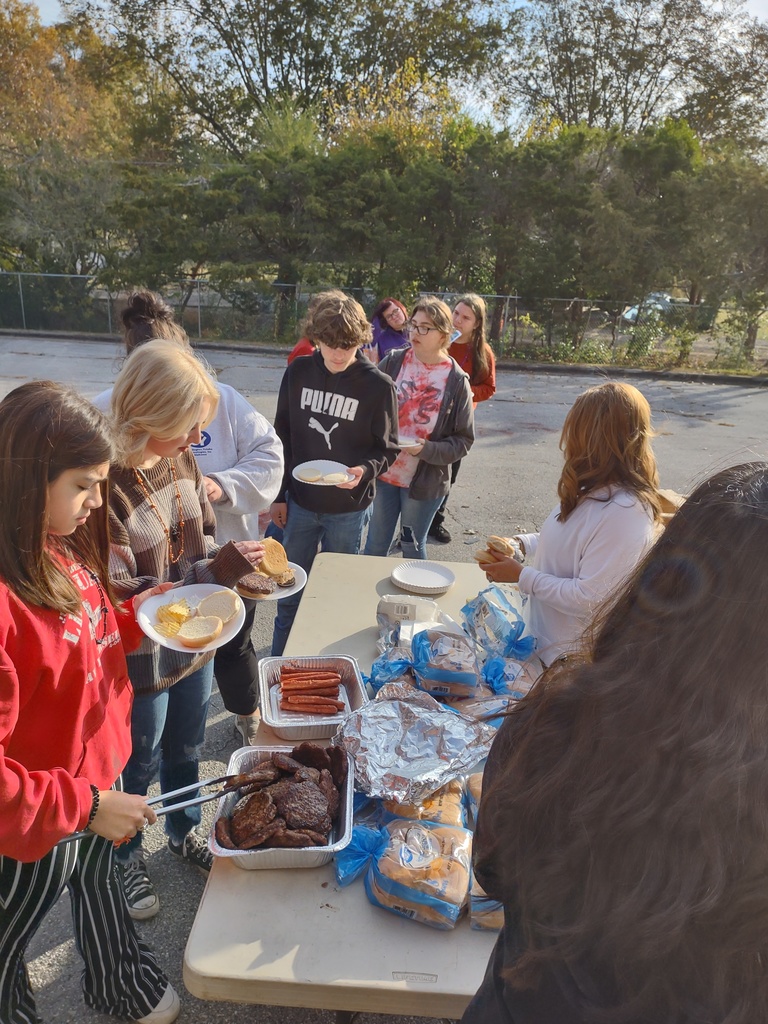 Congratulations to our September Student of the Month, Jennesy Lopez from our Culinary Arts Program. Jennesy is a Senior at Fairview High School. Special thanks to Cullman Savings Bank for sponsoring this program.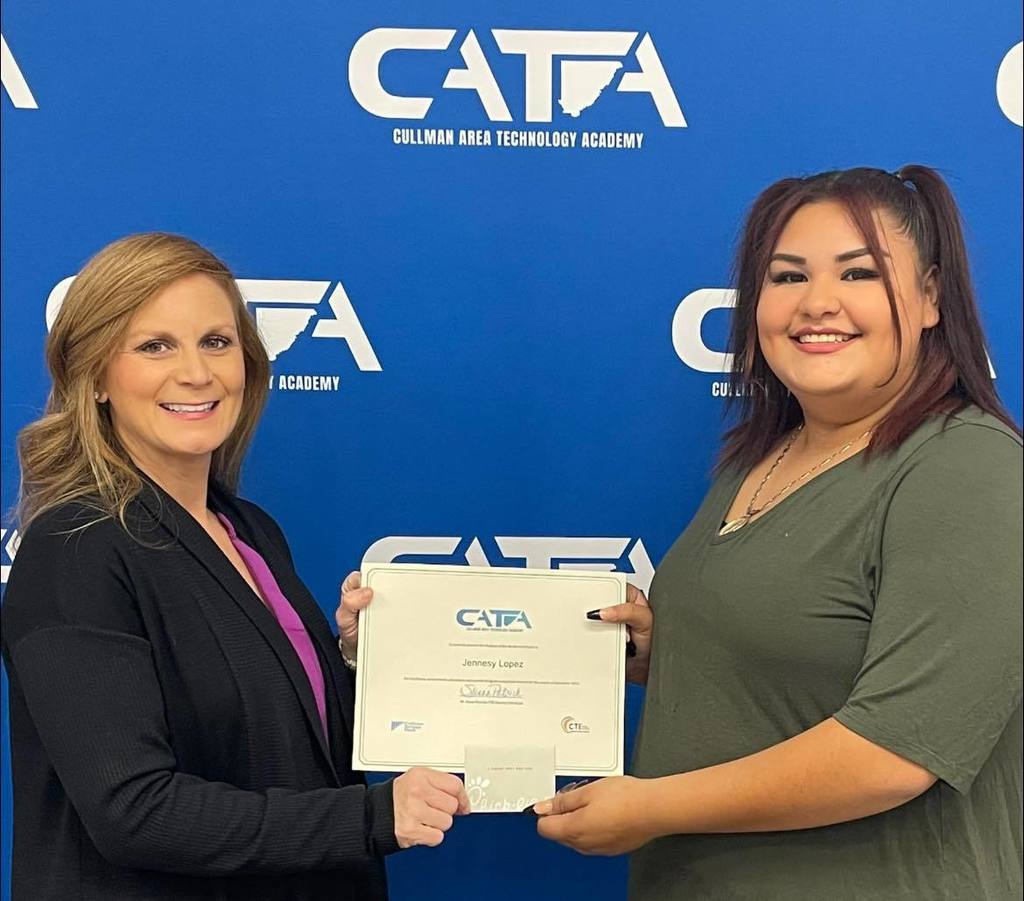 Congratulations to our August Student of the Month, Rena Becerra from our Business Education Program. Rena is a senior at West Point High School. Special thanks to Cullman Savings Bank for sponsoring this program.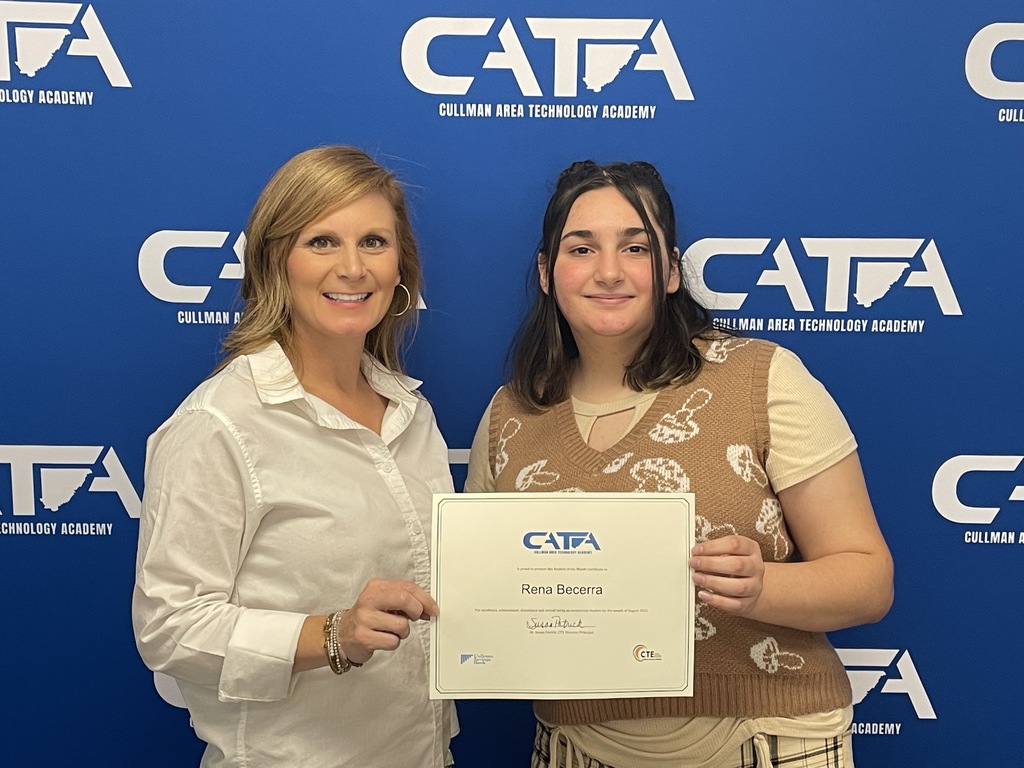 We are honored to participate in the North Alabama Works Worlds of Work program this week at Wallace State Community College. Our instructors are there to share what CATA has to offer to the students across Cullman County.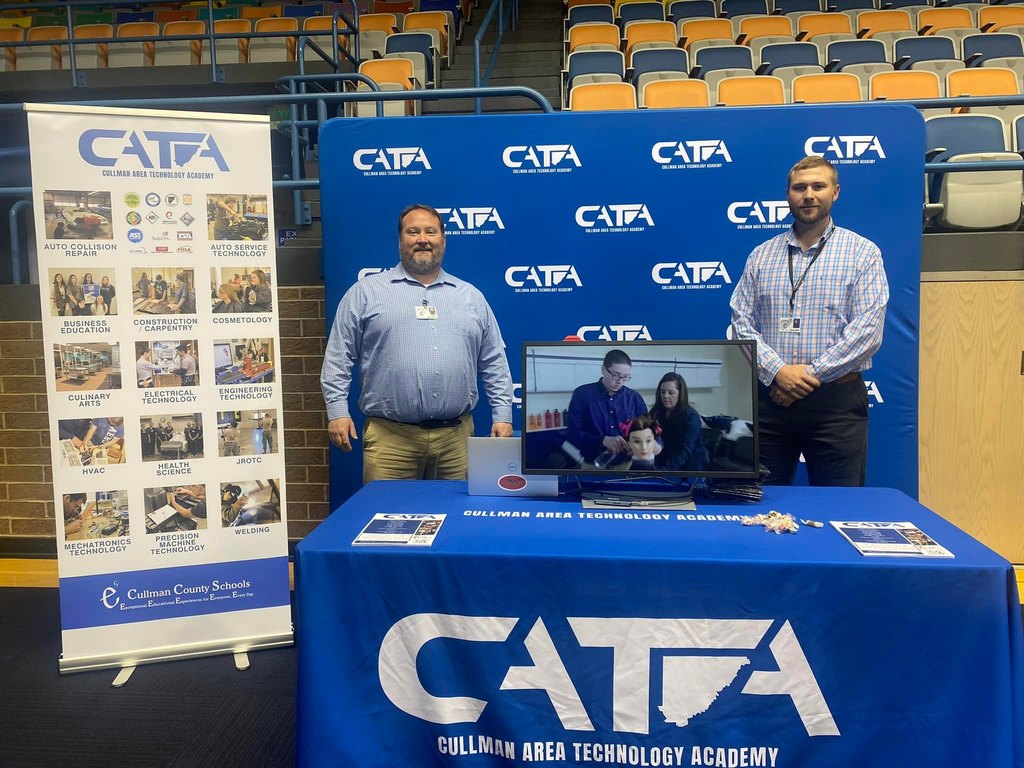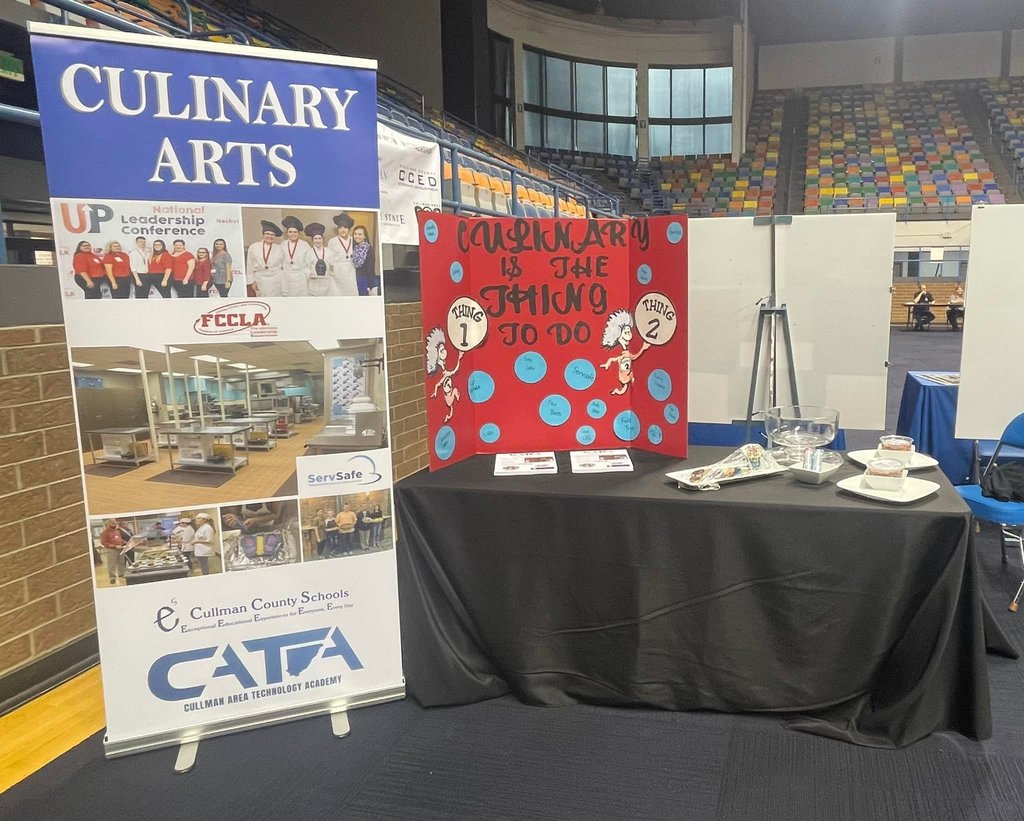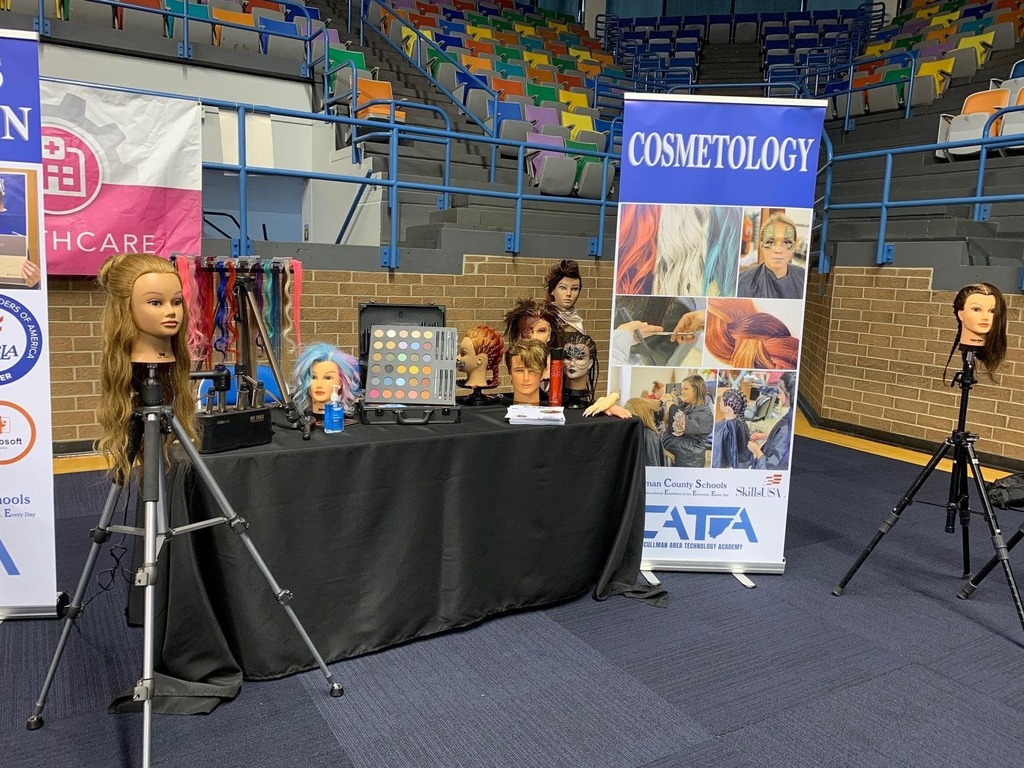 All Cullman County school campuses will dismiss at 12pm on WEDNESDAY 4/6/22 due to the threat of severe weather.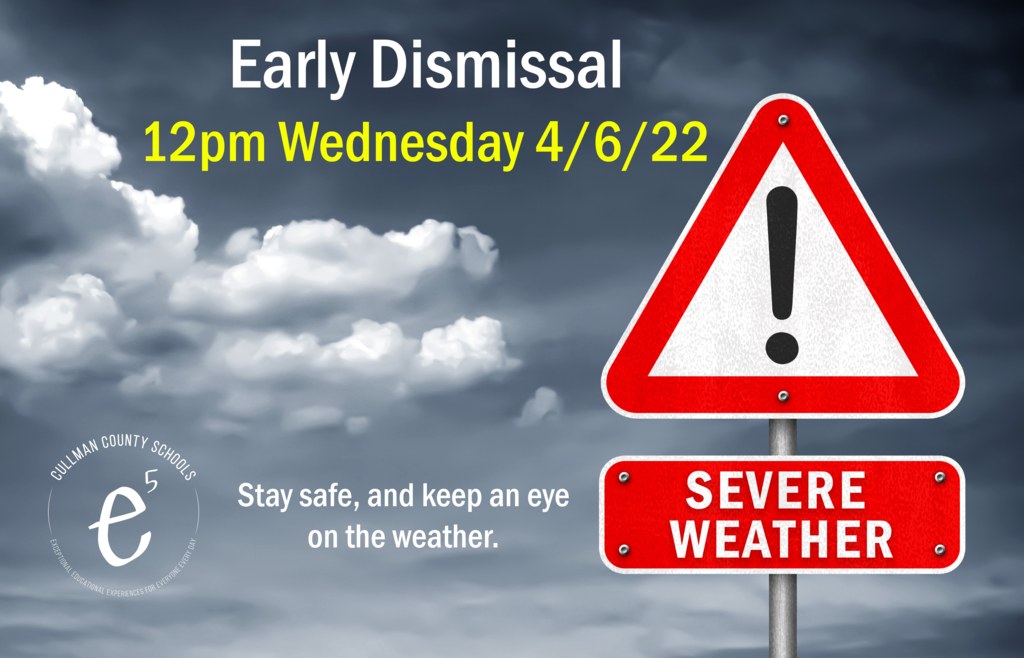 Please share this post to help us get the word out. We're looking for talented employees that want to shape the future, make a difference, and be a hero.

CATA Assistant Principal, Amy Speegle, under the direction of Precision Machining Instructor, Jack Capps recreating hardware for the reconstruction of the Wisconsin Ultraviolet Photo-Polarimeter Experiment.

All Cullman County School Campuses will dismiss at 1pm Thursday 2/17/22 in advance of the expected severe weather.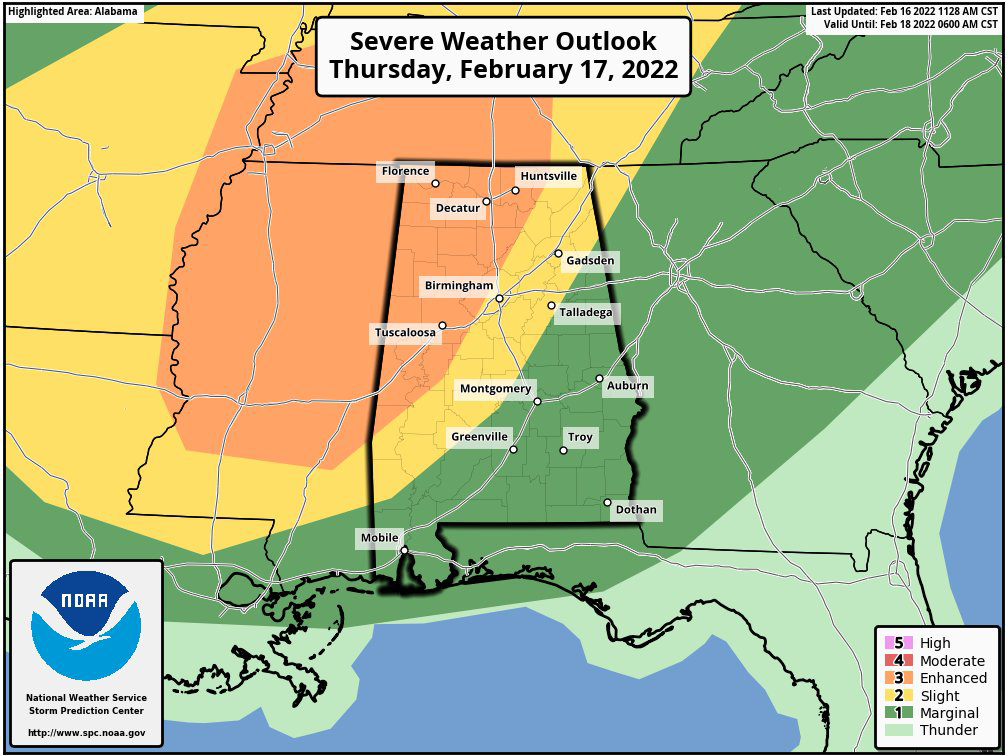 Carpentry students showcase their SKILLS USA recycling project at the Cullman County Courthouse.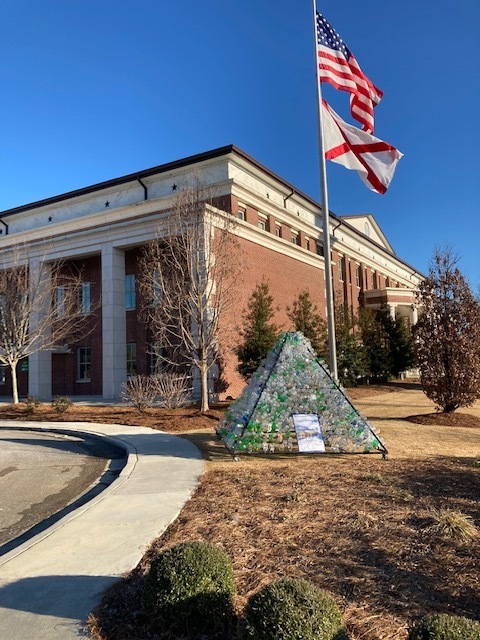 Cullman County Schools will transition to remote learning Thursday 1/20 and Friday 1/21. At this time, we plan to return to in-classroom instruction on Monday, 1/24. Statement from Dr. Barnette, Cullman County School Superintendent "I had hoped the numbers would get better this week, but unfortunately, we have a lot of students and staff out today. We've been strategic, shifting staff from other schools and the Central Office to cover absences with a goal of sustaining in-person learning, but we have reached a point that we need to transition to remote learning. With that in mind, along with the potential for winter weather Thursday and Friday, all Cullman County Schools will be operating remotely the rest of the week. Your child will be sent home with work for the next two days. Weather permitting, faculty and staff who are healthy will be on campus and able to assist your child digitally. Please know that I firmly believe that there is no equivalent substitute for in-person learning. I want our children in the classroom. I hope we will see improvement by next week."